Almost three years ago I had a medical scare that was indirectly related to my health. Looking back now, I see that it was a blessing in an ugly disguise.
It was a time of discovery for me and I discovered that I needed to give up all the things that were harming me in my life. These things weren't just food or drink that affected my health; they were people and stress, too. I learned so much about health through research and reading books from the library.
I learned that one is not healthy just because they are within their weight range. Stress can many times directly affect your physical health (and your mental health). The word "diet" has a few meanings. With the rise in advertising quick-weight loss systems, diet has become a negative word associated with what your are not eating. Rather diet should be defined by the food that you do eat. Diets are not quick fix Herbalife shakes or cleanses meant to lose weight. And I learned that positive mental health allows me to work toward positive physical health.
Most of all I realized that I wanted to live a long life without pain, without large medical bills, without surgeries–a life of overall fulfillment. Good health was the only way I would be able to do that.
So I changed everything in my life such as my diet (to vegetarian and a year later to basically vegetarian), my exercise (more of it!), my relationship status (stress free single) and I began adding things to my life like meditation and things that would make me emotionally and mentally happy (more art, more writing, more reading). And it worked. My medical scare went away and I had created a set of practices that I followed quite religiously.
But it has been a few years and some things have changed with my health which might bring about some new health changes in my life soon.
To begin, let's talk about my body. This is the moment where you picture me falling toward the ground, mouth open in a silent scream, hands grabbing at my face and a balloon above my head that reads:
Nooo!!! Don't take away my high metabolism!
I will be 25 in March however I honestly thought that I had a few more years of fast-acting metabolism that I had once had. But life put it's hand in my face and said with a laugh, "no."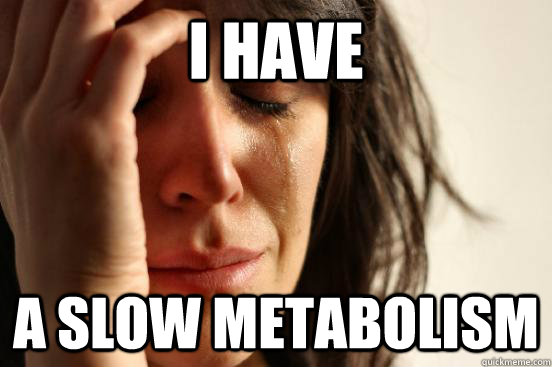 So here I am with a body that I don't understand. When I first went vegetarian and then "basically vegetarian" (don't eat meat unless I go out to eat & usually it's seafood), I lost weight and a lot of bloating that I never realized I had until it was gone. With that diet I was able to maintain a muscular body with a curves (a body that I really liked).
When I moved to L.A. I didn't work out a few months due to the move but in October I made a commitment to begin working out religiously again. I hadn't gained a lot of weight during my workout break so much as lost a lot of muscle.
So I began T25 and so far I've done quite well. I am currently on the last section of the workout but something just isn't right when I look in the mirror. I'm not as satisfied as I feel as I should be with my body. With each workout I am dying, panting, sweating like a pig, sore for days, and still my body has not tightened at the rate that it once did over a year ago. When I compare pictures from two months ago and current pictures I don't see as much of a difference as I once would have.
Now I believe the culprit to be my metabolism. Rather than given my mother's high-rate metabolism that allowed her to be 120 lbs easily into her 30's and 40's, I was blessed with the Temblador Mexicana-watch-out-or-you'll-be-gorda genes. Which isn't all bad, until you lose your high metabolism!
Okay, maybe I am overreacting. I like my arms, my legs, and my back seems to be tightening but it's my darn stomach that cannot seem to shred that small amount of flab! Rather than be depressed at the death of my metabolism I began wondering–is there something that I can do to assist my metabolism? How can I flip the bird to genetics and overcome this minor set back?
I only have a few options: workout more (or differently) or look at what I'm ingesting! I am currently working out four times a week for 25 min, once a week for an hour, and two hours a week doing intense karate. My workouts are non-stop circuit training with a mix of cardio and weight lifting. I don't think my exercise is the problem (but if it is TELL ME!) Is my basically vegetarian diet not as great as it once had been for me? Maybe not.
Some people are vegetarians because they don't like the idea of animals dying, some just don't like the taste of meat, and some, like I had been, did it for the nutritional value. I needed to add more nutrients to my body to fight off diseases, increase my immune system, and clear all the processed chemically induced foods I had been eating for years. I needed natural energy from fruits and vegetables, not a caffeine addiction. But now that my body is changing I am beginning to wonder if being "basically vegetarian" isn't exactly the best diet for my overall health. I want my entire body to look like the temple that I imagine it to be and it's not getting done with my diet as is. However, I don't want to lose all the nutrients that I gain on a daily basis and I will not sacrifice nutritional health to shred and tighten my curvy figure.
Since meat is the main thing missing from my body, it pushes me to wonder–is meat the missing ingredient? After researching I discovered that apparently some meat is quite good for you (I'm not a dolt; I knew this is). It does things like help build muscle tissue, provide vitamins, can increase your metabolism, and it provides protein. Red meat isn't great for one's health because it has been linked to cancer.
What if I'm not getting enough protein from my diet? What if my metabolism needs a little more meat to assist with burning fat and building muscle? It didn't take long for me to decide that I would no longer be a "basically vegetarian" any longer. Now to assist in my health, I would become "basically omnivore."
For the next month or so I am going to incorporate more meat into my diet while still maintaining a high intake of fruits and vegetables. Chicken, seafood, turkey, and pork will be the main sources of meat that I will eat while red meat, like steak, while sit on the sideline and only be allowed in the game once every other month. I will also work hard to only purchase organic meat so as to decrease the chances of harmful chemicals entering my body.
Will this work? Who knows? I intend to find out. As someone who has been conscious of her body for the last three years, I am sure I will be able to tell quickly whether it is working or not.  And if it doesn't work, no worries. I might find out it's not my metabolism! Maybe it is something else? Apparently your metabolism can be stressed! Might be something I will look into. Regardless, I will always work toward figuring out the best diet for my body.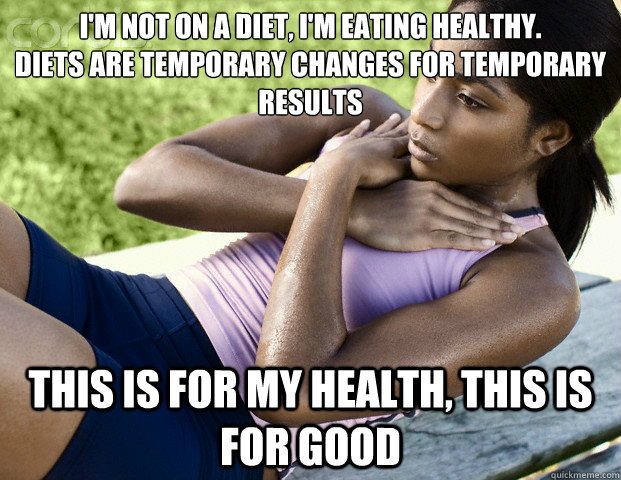 Health is a top priority in my life. I am fully conscious of it. And if you think that I am only worried about the diet aspect of my health, you'd be wrong. Lately, I have been doing more focused meditation, I've been stretching daily, writing more, and have taken up karate which has immensely affected my mental well-being.
As you can see, I live my life by health because if I didn't, I might lose some amazing years to explore the crooks and crannies of this amazing earth